Uploma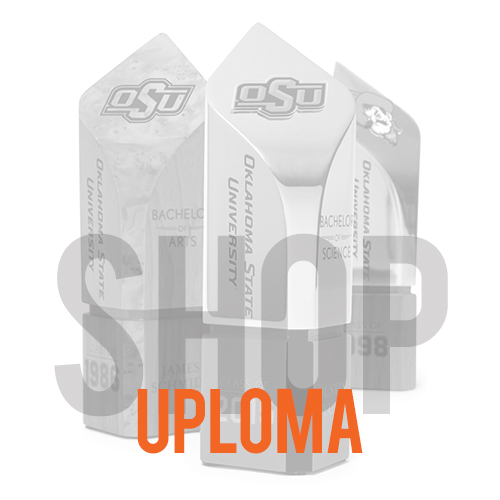 It speaks volumes to earn a degree from Oklahoma State University. It was a crowned achievement, to say the least. You are proud, honored and passionate. It is time to display your impressive accomplishment.
Oklahoma State University
is proud to offer the Uploma™, the only desktop Diploma, which boldly recognizes your triumph and enthusiasm for the Oklahoma State University experience.
Made in the U.S.A., each Uploma™ is custom manufactured with your name, degree, graduation year, and other notable achievements, clubs or affiliations. All this is laser engraved into a high grade, polished nickel aluminum alloy body. The Uploma™ embodies quality, distinction, and excellence, all qualities of a Oklahoma State University Alum.
Highlight your passion for Oklahoma State University and obtain your personalized Definition of Recognition. Learn more and order today.

www.uplomausa.com/oklahoma-state-university
Sorry, we don't seem to have anything in this category at this time. Please check back later.